Food Menu
Drinks Menu
Beer Menu
Tasty Tucker At Skippy's!
We offer an extensive menu of Australian and Filipino cuisine with large portions and family-friendly prices! The food is awesome but don't just take our word for it, check out our Reviews! Check out our menu below and don't forget to see our Food Specials as well!
Aussie Classics
Burgers
Pizza & Pasta
Salads, Specials & Extras
Smoked & Grilled
Starters & Snacks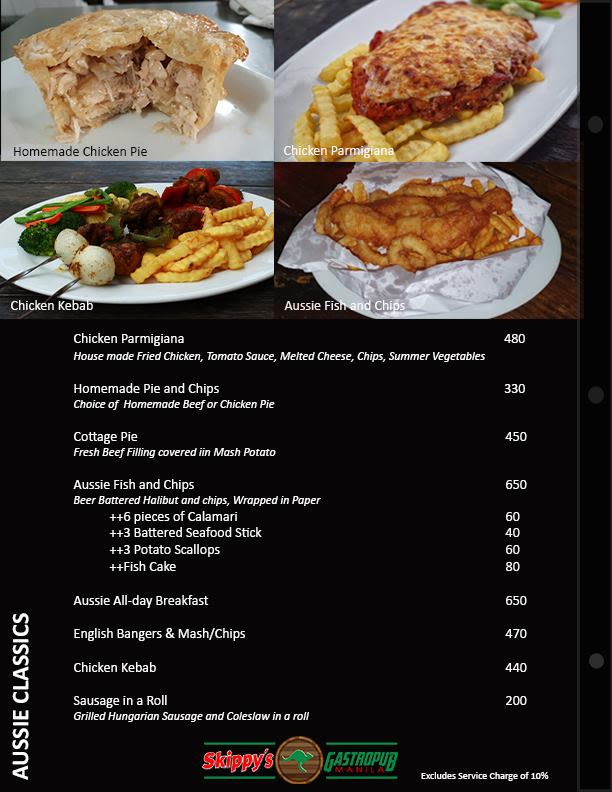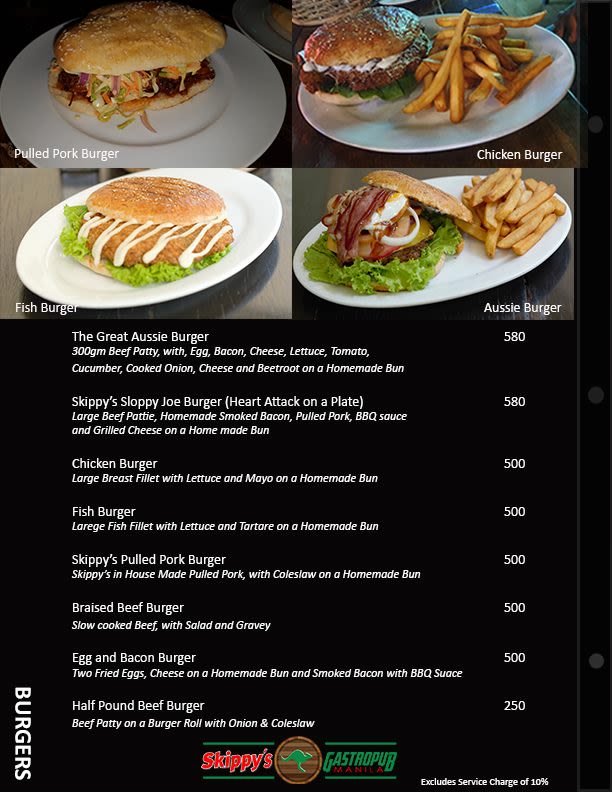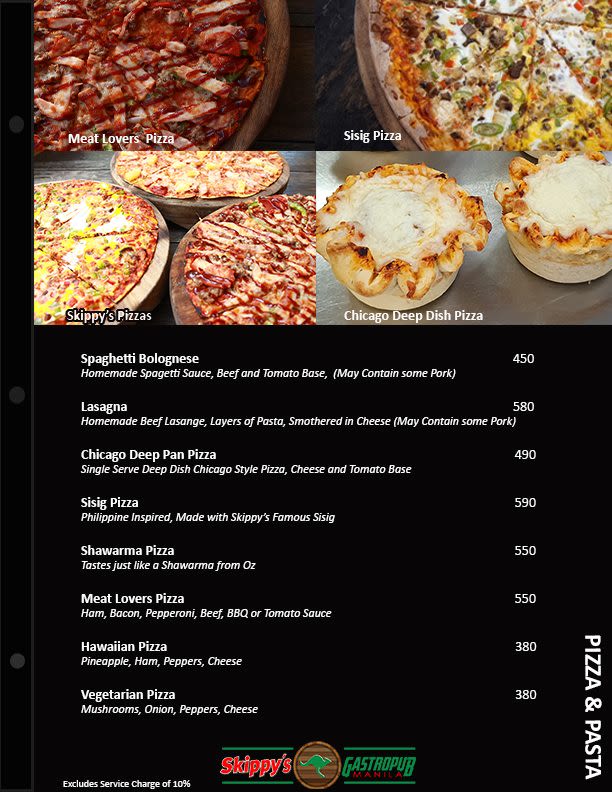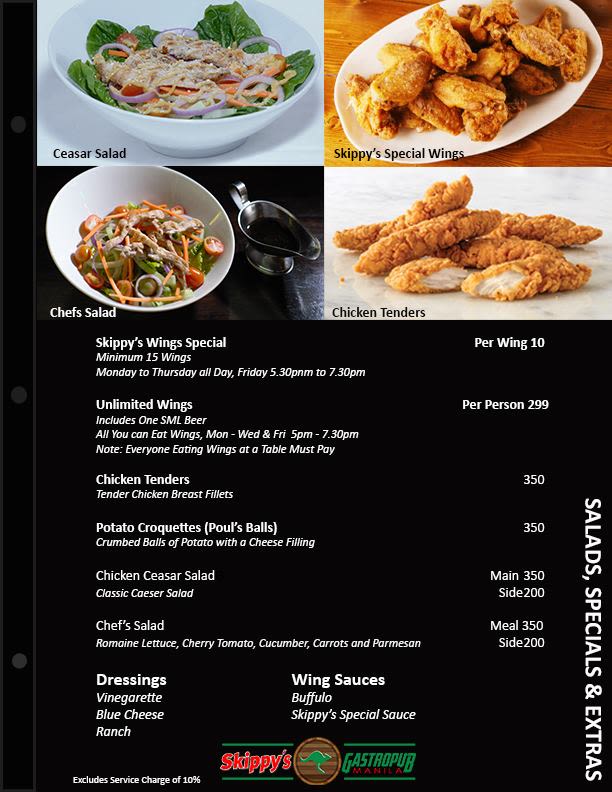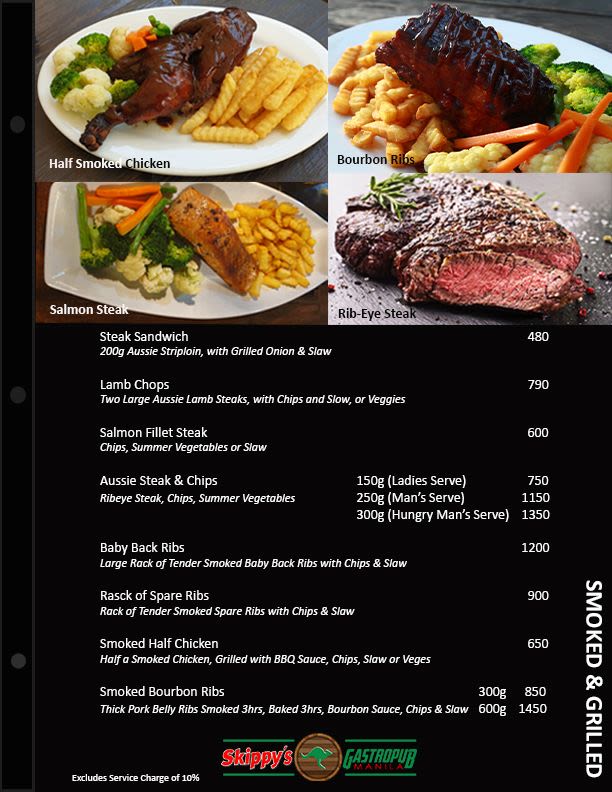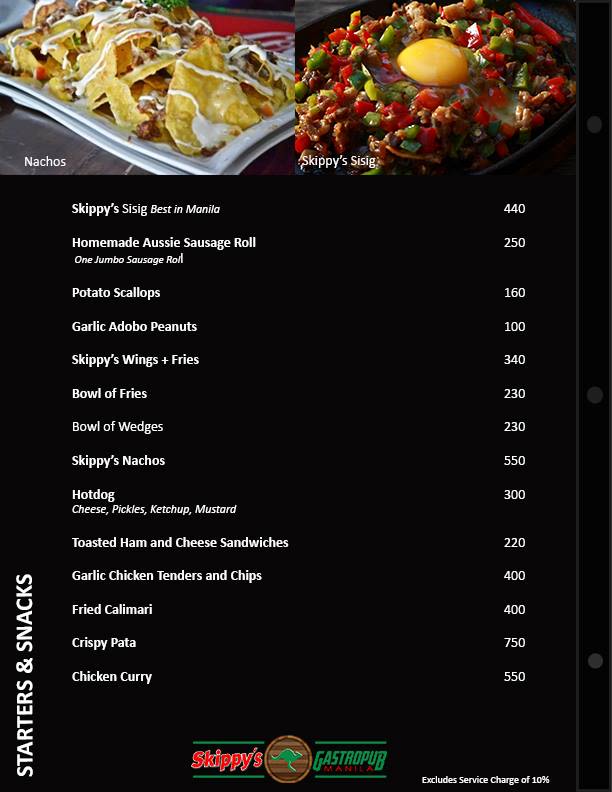 Delicious Drinks At Skippy's!
We've got the finest selection of libations in Metro Manila to wet your whistle. On the off chance you don't find something you like our mixologists can whip up anything you want. Check out our menu below and be sure to check out our Happy Hour Specials as well. We have the LONGEST happy hour in town from 9AM to 8PM!
Happy Hour Cocktails
Premium Drinks
Whiskey & Spirits
Wines & Spirits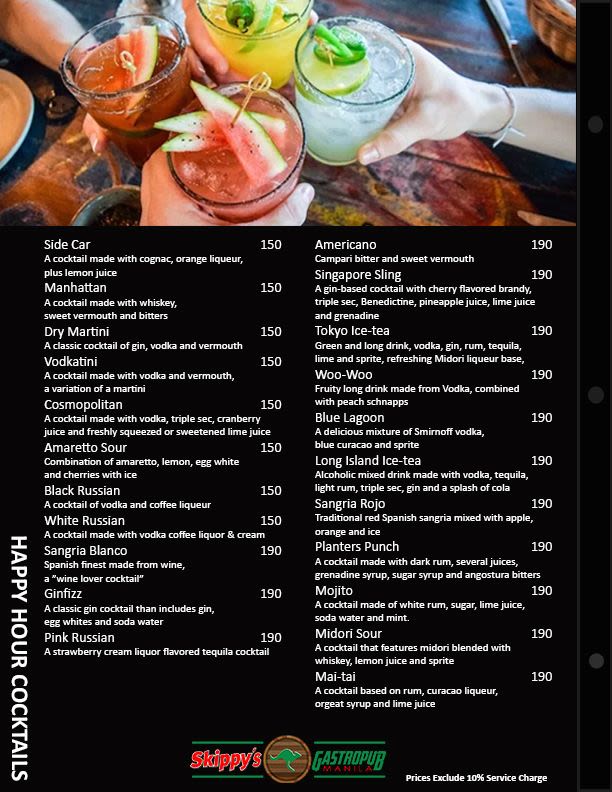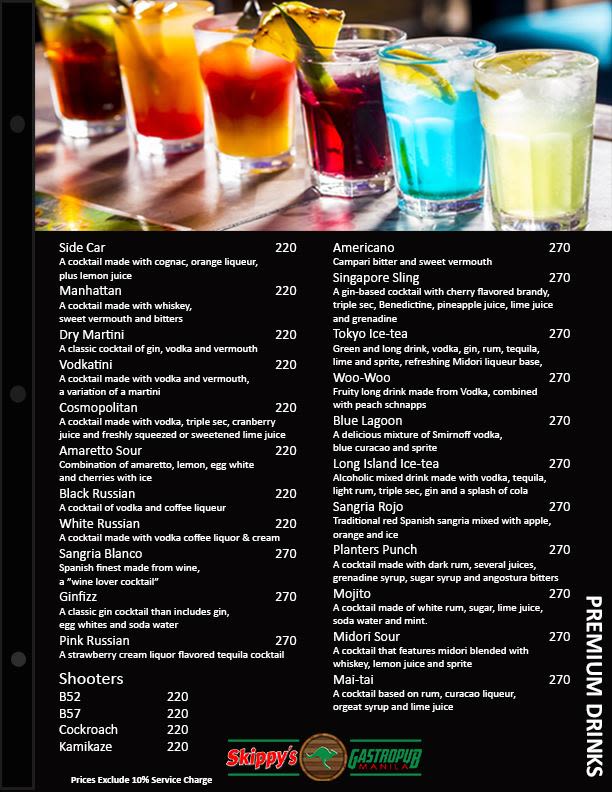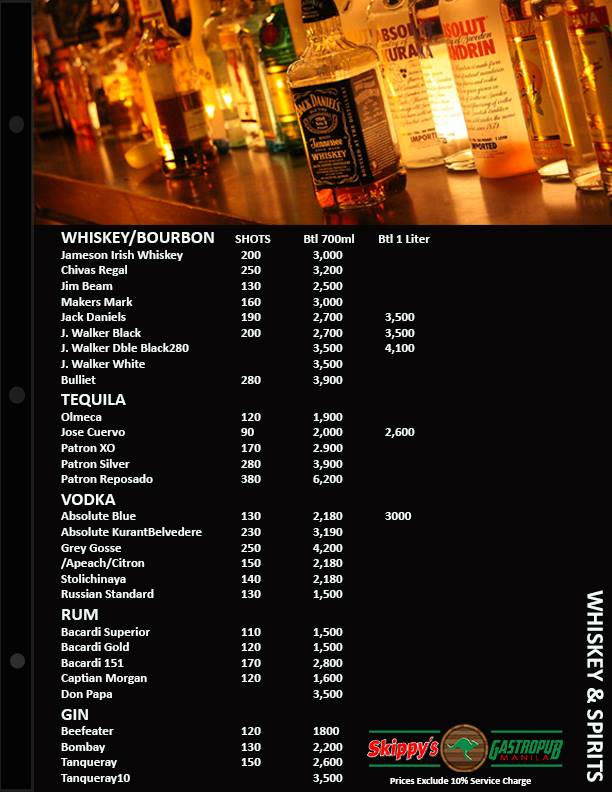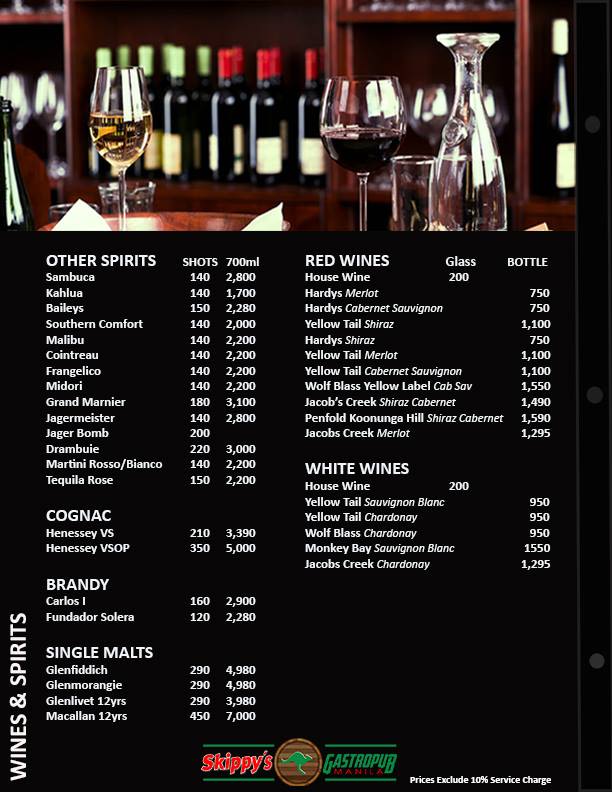 Craft Beers
Happy Hour Beers & Ciders